Inactive
References DSCA Policy 03-11 & DSCA Policy 05-17
NOTICE:
This memo includes a "SCIP Background" document. This attachment has been replaced with a newer version located here: Security Cooperation Information Portal - SCIP Background.

This memo references to the SCIP Help Desk email in this policy memo are no longer valid. The updated email address is: dsca.sciphelp@mail.mil.

Effective 31 December 2016, the SCIP Help Desk no longer accepts SCIP registration forms via facsimile (FAX) machine. All forms must be submitted electronically as e-mail attachments to the SCIP Help Desk.
DEFENSE SECURITY COOPERATION AGENCY
201 12th STREET SOUTH, STE 203
ARLINGTON, VA 22202-5408

2/10/2011
MEMORANDUM FOR :
DEPUTY UNDER SECRETARY OF THE AIR FORCE FOR INTERNATIONAL AFFAIRS
DEPUTY ASSISTANT SECRETARY OF THE ARMY FOR DEFENSE EXPORTS AND COOPERATION
DEPUTY ASSISTANT SECRETARY OF THE NAVY FOR INTERNATIONAL PROGRAMS
DIRECTOR, DEFENSE CONTRACT MANAGEMENT AGENCY
DIRECTOR FOR SECURITY ASSISTANCE, DEFENSE FINANCE AND ACCOUNTING SERVICE - INDIANAPOLIS OPERATIONS
DIRECTOR, DEFENSE INFORMATION SYSTEMS AGENCY
DIRECTOR, DEFENSE LOGISTICS AGENCY
DIRECTOR, DEFENSE LOGISTICS INFORMATION SERVICE
DIRECTOR, DEFENSE LOGISTICS AGENCY DISTRIBUTION SERVICES
DIRECTOR, DEFENSE THREAT REDUCTION AGENCY
DIRECTOR, NATIONAL GEOSPATIAL- INTELLIGENCE AGENCY
DEPUTY DIRECTOR FOR INFORMATION ASSURANCE, NATIONAL SECURITY AGENCY
SUBJECT :
Security Cooperation Information Portal (SCIP) Background Document, DSCA Policy 11-08
REFERENCE :
DSCA Memorandum dated June 24, 2005, Subject: Security Cooperation Information Portal (SCIP) Electronic Token Issuance and Replacement Processes, DSCA Policy 05-17
DSCA Memorandum dated June 25, 2003, Subject: Enrollment Process for the Security Cooperation Information Portal (SCIP), DSCA Policy 03-11
This memorandum provides USG case managers and Security Cooperation Organizations (SCOs) with information regarding the SCIP, its capabilities and its usage. The SCIP is a source of information for all aspects of U.S. Foreign Military Sales and provides secure access to specific financial and logistics information related to each case and program. USG personnel and SCOs are encouraged to become familiar with SCIP's full capabilities. The most current version of the SCIP Background Document is attached and can be found at the SCIP home page: https://www.scportal.us.
SCIP registration instructions can be found at the Registration Info tab of the SCIP home page. Non-CAC holders are required to use access tokens that are allocated in accordance with reference A. The Defense Institute of Security Assistance Management (DISAM) offers several venues for users to receive SCIP familiarization and hands-on training. SCIP familiarization is integrated into all DISAM resident courses for Case Managers, SCOs and FMS Purchasers. The SCM-O and SAM-I course series provide hands-on SCIP training. FMS Purchasers can also request a DISAM Mobile Education Team (MET) with additional training for SCIP token holders. Finally, SCIP presentations and exercises are available at http://www.disam.dsca.mil.
This memorandum should be given widest dissemination. For help or questions regarding SCIP, please e-mail SCIPHELP@dsadc.dsca.mil or contact Mr. Tom Sippel, DSCA/IT, (717) 605-9295, e-mail: Tom.Sippel@dsadc.dsca.mil. For questions about this memorandum, please contact Ms. Marie Kokotajlo, DSCA-STR/POL, e-mail: Marie.Kokotajlo@dsca.mil, (703) 604-1107.
Scott Schless
Principal Director
Strategy
ATTACHMENT :
As stated
CC :
STATE/PM-RSAT
AFRICOM
CENTCOM
EUCOM
JFCOM
NORTHCOM
PACOM
SOCOM
SOUTHCOM
TRANSCOM
USASAC
SATFA TRADOC
NAVICP
NETSAFA
AFSAC
AFSAT
DISAM
NOTICE:
This memo includes a "SCIP Background" document. This attachment has been replaced with a newer version located here: Security Cooperation Information Portal - SCIP Background.

This memo references to the SCIP Help Desk email in this policy memo are no longer valid. The updated email address is: dsca.sciphelp@mail.mil.

Effective 31 December 2016, the SCIP Help Desk no longer accepts SCIP registration forms via facsimile (FAX) machine. All forms must be submitted electronically as e-mail attachments to the SCIP Help Desk.
Security Cooperation Information Portal
SCIP Background
January 2011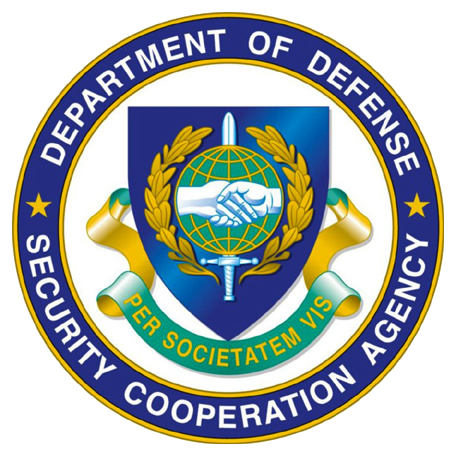 sciphelp@dsadc.dsca.mil
Contents
The Defense Security Cooperation Agency (DSCA) Security Cooperation Information Portal (SCIP) provides access to useful information about U. S. Foreign Military Sales (FMS) and other key Security Cooperation programs and processes. Previously, FMS case information was available only from the individual U.S. Military Departments (MILDEPs) and it had to be combined by the user to provide a "tri-service" view or an entire overview of a country program. In addition, international customers did not have access to information from the Defense Security Assistance Management System (DSAMS), which is the tri-service Case Development system. With SCIP, customers may obtain or view information relating to their FMS cases, regardless of which U.S. MILDEP is managing the case and they can view DSAMS information from the day the case is first entered into the system. Perhaps most importantly, this information is available from anywhere in the world, requiring only that the user have access to a web browser and the appropriate permissions are established on his/her SCIP account.
The SCIP is a tool for 1) International Customers, 2) customer agents (e.g. freight forwarders, etc.) and 3) U. S. Government personnel with appropriate permissions. The following paragraphs provide a brief description of SCIP features, which are organized into "Communities." Some of the communities described are under development for near term implementation.
We expect that users will find the SCIP to be a useful tool for managing FMS cases, case lines, requisitions, and Supply Discrepancy Reports, in addition to other Security Cooperation-related programs If you have any comments, questions, or require additional information, please contact us via e-mail at: sciphelp@dsadc.dsca.mil.
The Home Community page is the first page users see when they successfully logon to SCIP. This page displays Announcements, which are updated as new SCIP information and releases are available.
Token users can select the Token Admin menu path to view and/or save a local copy of the Token Administrators Guide, the International Customer Access Guide, and the USG Token Access Guide.
The Help menu path on the Home Community has links to this Background document as well as a Logon Guide for new users and a SCIP Acronym list.
This provides a capability to query FMS case information obtained daily from all MILDEP Case Execution systems (Management Information System International Logistics (MISIL), Centralized Integrated System for International Logistics (CISIL), Security Assistance Management Information System (SAMIS)), the Case Management Control System (CMCS) and the DSAMS. Information from predetermined reports or from user-defined ad hoc queries is provided as a single view which is displayed on the screen. A summary report can be printed or an MS Excel file can be exported. The following types of information are available:
Case level information, which includes Country level, U.S. Implementing Agency (i.e. the U.S. MILDEP managing the case) level, and Country Service level summary and detail data. This information is available from the time an FMS case is entered into DSAMS, and remains in SCIP even after the case has been executed and final closed. Case values and descriptions are provided, along with the counts and values of all requisitions, milestone dates, and Letter of Request (LOR) references. Multiple FMS case versions can be queried if they exist (e.g. an Implemented case version will exist when an amendment or modification is pending).

Case Line level information, which includes Military Articles and Services (MASL) number, ordered quantity (for Major Defense Equipment (MDE) or Significant Military Equipment (SME)), line value, requisitions per line and more line details.

Active Requisition information, which includes requisitions currently unshipped or completed (through shipment or cancellation) within the last 90 days. All open requisitions for a specific country program may be selected simultaneously regardless of the U.S. Service managing the case.

Supply Discrepancy Report (SDR) information, which includes all historical SDR information.

Case Payment Schedule information, which is provided when the case has future payments and includes cumulative and quarterly totals.

Case Version Document Detail information pertaining to all Amendments and Modifications, as well as information on the Basic (B) and Implemented (I) versions.

Requisition Summary information, which includes summary-level counts and values of requisitions in various stages of the logistics and billing processes.
The information above can be accessed by using available SCIP reports or by creating "ad hoc" with the desired data elements, specifying the sort sequence, and creating the filters from a drop-down menu to define data parameters or characteristics.
In the event that a user requires archived information for all requisitions associated with an FMS Case, users can request a Country Case All Requisition Extract, which is processed overnight by the FMS Case Execution legacy systems and delivered to the SCIP user the following morning, in a text or MS Excel formatted file.
Inputs - The user can input a variety of FMS Military Standard Requisition and Issue Procedures (MILSTRIP) and MILSTRIP-like transactions, which are partially validated in the SCIP and then passed to the appropriate MILDEP case execution system (MISIL, CISIL or SAMIS) for processing. Transactions, which can be created in the SCIP, may be functionally grouped as follows:
Requisitions - All Requisition Document Identifiers, including Army, Navy and Air Force Publication and Technical Directive Orders.

MILSTRIP Transactions -- Modification Requests (AM/AFC), Follow-ups (AF/AT), and Cancellation Requests (AC)

SDRs -- Including the ability to attach electronic documents and files less than 1 Megabyte in size in .pdf, .jpeg, .jpg, .doc, .txt, .gif, .bmp, .wmf, .tif, .pict, or .pix format

Freight Tracking Transactions - Transactions which allow the customer freight forwarder, the international customer (in-country), and U.S. repair facilities to electronically document each transportation movement/delay for outbound material and/or inbound repairable items.
Financial Management Review (FMR) Case Sheets - FMS customer and USG personnel can review, download and print all FMR case sheets for cases which they are permitted to see. This feature was developed as a standardized tri-service tool, to be used interactively between the International customer and the USG before, during, and after Financial Management Reviews. The sheets provide a case description and key identifiers, summary level case financial information, the values of deliveries and open requisitions, and the case closure status, if any. FMR case sheets are available through the SCIP at any time, so users can be assured that the information reflected is the most current.
The Case Execution Community currently houses links to several tri-service applications, most notably the Enhanced Freight Tracking System (EFTS), the FMS EMALL, and the DLA Asset Visibility (AV) application.
EFTS provides materiel visibility of security cooperation shipments and consolidates shipment tracking in one application. It is not intended to replace existing shipment systems, but rather provide a clearing house of all available shipment information in a single, supplemental tracking system that provides additional purchaser visibility. EFTS provides in-transit visibility of the FMS distribution pipeline for all classes of supply and modes of transportation either outbound from the U.S. to the FMS purchaser's country or returning to the U.S. or U.S. facility overseas. The EFTS application can provide the customer's freight forwarder with a report of estimated arrival dates of FMS materiel, regenerate shipment documentation when it has become detached from the packaging, and enable hand held computer (HHC) capability for the Purchaser and their agents. The HHC option simplifies inventory accomplishments and improves reporting accuracy and timeliness.
The FMS EMALL application allows international customers to research items and determine the status of FMS material on order through the Defense Logistics Agency (DLA).
The DLA AV application provides information on items managed by the DLA, to include technical specifications, on-hand item quantities, and item stock locations.
The Case Execution Community will continue to expand in the coming years, providing even more logistics and financial information relating to FMS programs.
The SCIP houses an EUM web/database application that is a tool for tracking certain defense articles which require enhanced EUM. Users must have appropriate permissions set up in order to access this application. Enhanced EUM Items are tracked at the serial number level on a country-by-country basis and categorized under a specific defense article and MASL identifier. SCIP provides not only tracking information for enhanced items, but also inventory management controls. Items can be added, edited, removed from the system, transferred, and inventoried. All inventory data is stored in history records to permit appropriate program oversight. The EUM application provides inventory reports that can help inspectors plan for upcoming inventories and isolate items that are considered delinquent ( i.e., those that have not been inspected or inventoried within a pre-determined amount of time).
FMS Purchasers must receive DoS approval before defense articles or services acquired through FMS programs are transferred to another country or undergo a change in end use. The State Department Community provides an automated process for submitting third party re-transfer requests and tracking Department of State (DoS) approvals/disapprovals. This application also provides the DoS with an automated review and response process. Reports are updated dynamically to provide the current status of open requests.
National Geospatial-intelligence Agency (NGA) Community
The NGA Community allows authorized SCIP users to access, review, and download aeronautical en-route and approach charts, terminal procedures and other information required for necessary international navigation and flight safety. Current and future versions of all worldwide aeronautical charts are maintained in SCIP, updated every 28 days.
Security Cooperation Management Suite (SCMS)
SCMS is a joint service, web-based capability within SCIP that provides U.S. Government personnel with a common operating picture and end-to-end visibility of the FMS case process. It provides highly specialized information to SCO's and program managers using information extracted from SCIP database sources such as DSAMS, financial accounting systems, and external data systems. It permits manual data entry and data sharing of information that is not available through an automated source. It allows the sorting of data by appropriation and program, supporting the requirements of multiple program participants. The community also provides dashboard reports, selective metrics, and a broad range of canned and ad hoc reports.
SCMS is accessible by U.S. Government personnel only, and is particularly suited to the management of sales that are funded with expiring U.S. appropriated sources. As of 2009, SCMS can be used to track the status of appropriated funds programs for all countries, as well as the Section 1206 Global Train and Equip Program. SCMS is critical for use in managing the 1206 Program, both for tracking expiring funds as well as for evaluating overall program effectiveness in building partner capacity.
This Community was implemented in March 2009, and is designed to be an information-sharing forum rather than a business application tool. It contains documents and products from the International Customer User Group (ICUG), the Foreign Procurement Group (FPG), the SCIP Development Team, and various other sources. The Partner Information Community also provides visitor information and maps for various agencies, news publications (e.g. The Dialogue, published monthly), and IT Systems help desk points of contact (POCs).
Web-Based application programs previously available through the Navy E-Business application web-site are now available only through the SCIP Navy Community. All previous Navy-only applications, such as the Navy's FMS Information Warehouse, can be found in the SCIP Navy Community tab. Tri-Service applications previously housed in the Navy's E-Business web site, such as the EFTS and FMS EMALL applications, can now be found in the SCIP Case Execution Community.
Corporate Information Community
The Corporate Information Community is new as of 2010, and provides information to U.S. Government personnel regarding metrics, Lean Six Sigma/Continuous Process Improvement, organizational charts, Security Cooperation Business Forum (SCBF) minutes, and various performance measurement initiatives.