ESAMM Features:
Site was designed to maintain similar look and feel to the 2012 ESAMM site.
Simple user navigation
Drop Down menu bar
Main landing page showing recent updates
Linking back to the main DSCA.mil website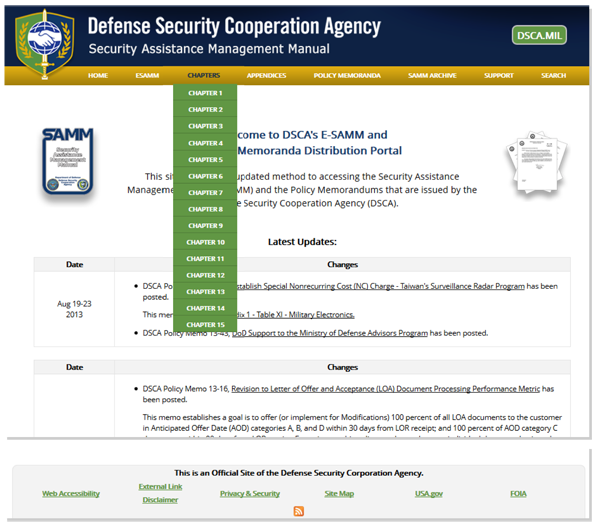 Enhanced Site Search:
The site now has an internal advanced search allowing the user to specify the content of the ESAMM they want to look in. To use the advanced search:
Click on the Search menu.
Click on "Advanced Search" under the keyword box.
Select the content types you wish to limit your search to.
The sub-menus under the main Search option will show the user:
Recent searches that other users have performed on the site.
Popular content that other people have been viewing on the site.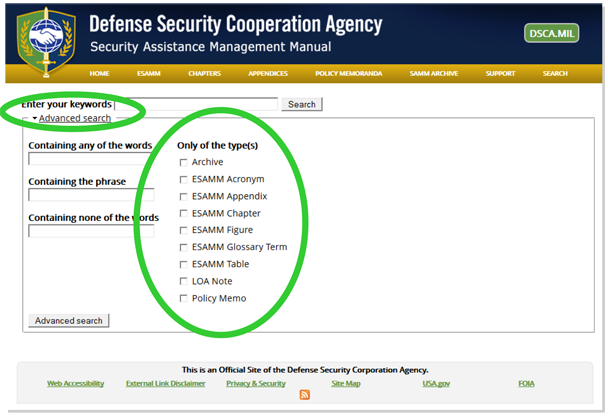 SAMM/MASM Archive
The site now includes an expansive archive of previous editions of the SAMM and MASM. To use the archive:
Click on the SAMM Archive menu and select a previous edition to view the available files.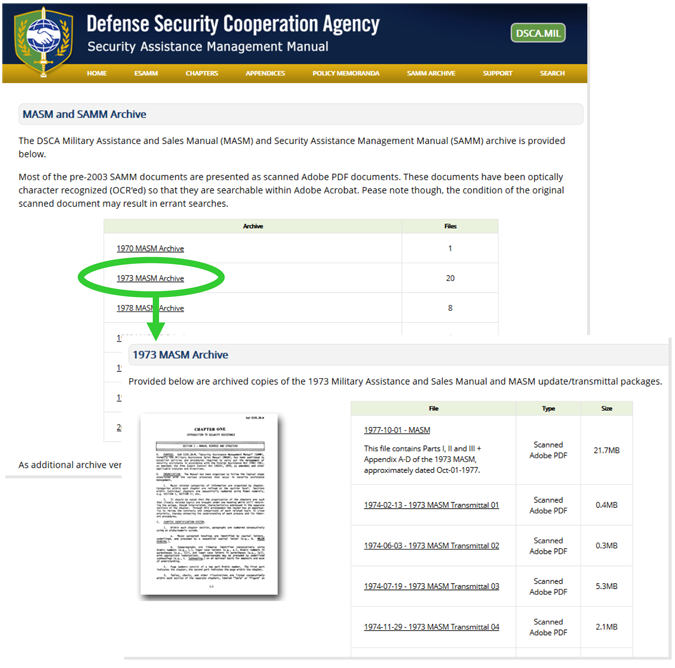 Policy Memo Status
The Memo Status is now available on the individual memo page: